Come join us for the
Gobble up the fun at Sweet Berry Farm!
SPECIAL HOURS FOR the FEAST-IVAL:
November 18th through November 26th, 2017
Open daily 11:00 a.m. - 5:00 p.m.
Last admission sold at 4:00 p.m.

NO PARKING FEE!!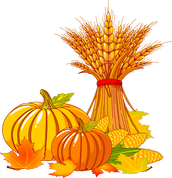 FREE
ages 2 and under
*Includes Kid's Maze*
Optional:
Unlimited* Berry Bounce - $5.00
Sand Art - $3.00 per necklace
Barrel Train - $3.00 per ride
​

$15.00 per person
ages 3-15
Admission Includes:
Unlimited* Berry Bouncing
Unlimited trips through the Kid's Maze
8 containers to feed the goats
1 sand art activity
1 barrel train ride

*Berry Bouncing is in 8-10 minute sessions. You have access to the Berry Bounce all day and can re-enter the Bounce line an unlimited amount of times.

$3.00 per person
ages 16 and up
Admission Includes:
8 containers to feed the goats
Unlimited trips through the Kid's Maze
​Optional:
Sand Art Ticket - $3.00
Additional Items for Sale:
Pumpkins (Limited Supply)
Gift Shop Items
Homemade Ice Cream and Popsicles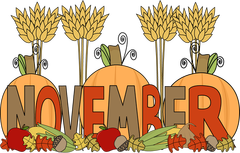 Wanting a Thanksgiving Meal, too?
Order your meal at the Pumpkin Grille and we will text you when your meals are ready!
Delicious and made to order
Enjoy your meal in our dining area of picnic tables under the barn.
Meals available as supplies last. Make sure you and your family get a meal by clicking the button below.
​
Kid's Meal
$7.00+tax

Choice of: PB&J or Chicken Legs
Choice of 1 side: Grilled Corn on the Cob, Macaroni and Cheese, Roasted Potatoes
Drink
Dessert Choice of: Slice of Pumpkin Pie, one scoop Ice Cream, or a Strawberry Popsicle

Adult Meal
$15.00+tax

Choice of Meat: Turkey Leg or Chicken Legs
Choice of 2 sides: Grilled Corn on the Cob, Macaroni and Cheese, Roasted Potatoes
Roll
Gravy
Drink
Dessert Choice of: Slice of Pumpkin Pie, two scoops Ice Cream, or a Strawberry Popsicle
No Pets Allowed Cash or Check ONLY